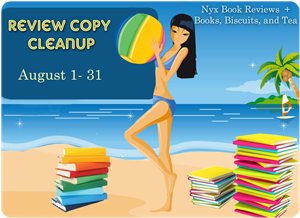 My Review Pile:
Arson by Estevan Vega
The Mayfair Moon by J.A. Redmerski
Jelly Bean Crisis by Jolene Stockman
The Rising Moon by Nilsa Rodriguez
Bind Me by Stacey Kennedy
Beg For It by Stacey Kennedy
Safeword Davenport by Candace Blevins
Safewords Davenport and Chiffon by Candace Blevins
Promises by Amber Garr
A Hunter's Angel by Cera Dubois
Her Heart for the Asking by Lisa Mondello
His Heart for the Trusting by Lisa Mondello
The More I See by Lisa Mondello
Frozen Heart by Annabelle Blume
Nocturnal by Chelsea Cameron
Nightmare by Chelsea Cameron
Witch Way to Turn by Karen Y. Bynum
Never Say Never by Kailin Gow
Madly by M. Leighton
Serafina and the Silent Vampire by Marie Treanor
Seaweed by Elle Strauss
For Ever by C.J. Valles
Painted Blind by Michelle A. Hansen
Broken by Kelley Armstrong
Bone Crossed by Patricia Briggs
The Gathering by Kelley Armstrong

As you can see, I'm a little overwhelmed by my GINORMOUS August review list. It's a little daunting seeing it all listed out there... My Goal is to read as many as possible.