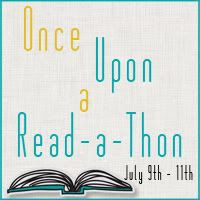 The Most Anticipated Book of 2012 Challenge is hosted by Christy @
I have one simple question for you to answer.
What is your most anticipated book for 2012?
(It can be an upcoming release, or one that's already been released.)
Now, onto the challenge...
My Most Anticipated Book of 2012 is...
Published June 26th 2012 by Harlequin Teen
I died on a Thursday—killed by a monster intent on stealing my soul.

The good news? He didn't get it.

The bad news? Turns out not even death will get you out of high school…

Covering up her own murder was one thing, but faking life is much harder than Kaylee Cavanaugh expected. After weeks spent "recovering," she's back in school, fighting to stay visible to the human world, struggling to fit in with her friends and planning time alone with her new reaper boyfriend.

But to earn her keep in the human world, Kaylee must reclaim stolen souls, and when her first assignment brings her face-to-face with an old foe, she knows the game has changed. Her immortal status won't keep her safe. And this time Kaylee isn't just gambling with her own life…